Roast Schedule
Tuesday

Roast Level

Taste Type
Unique & Surprising
The Details
elevation
1900 - 2300 masl
harvest
October 2022 - January 2023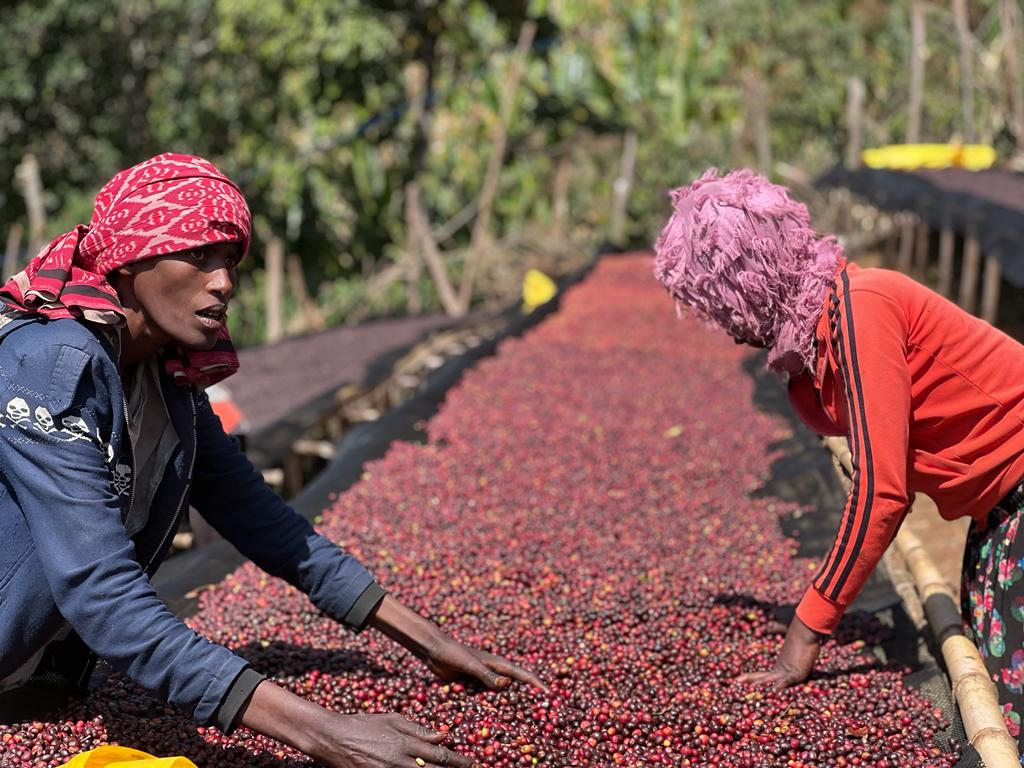 About this coffee
Sourced through our friend Michael Adinew from Cafe Hilm, this coffee comes to us from the Sidamo region of Ethiopia in the municipality of Karamo. This coffee is produced by Faysel Abdosh and his team in the Hayissa Olocho Village where they meticulously pick and process this stunning coffee.
On the cupping table, we were immediately blown away by the intensity and complexity of flavors this coffee had to offer.
Regarding the process, Faysel and his team presort the cherries. Before receiving and weighing the coffee presented by the farmers, their team members carefully select only perfectly ripe cherries and remove the unripe cherries, over ripe as well as numerous foreign material. Even though the majority of the cherries are matured, some ripe cherries give a false appearance on the outside where they might look bright red. They determine the health by immersing the lot in a floating tank to differentiate the density of the cherries. Healthy compact beans needed for specialty grade tends to sink and stay put while the imperfect cherries float.
After the separation, they lay 25kg of quality cherries with a thickness of 5 cm onto dry raised African beds, where Testi's staff turn over the cherries 5 to 6 times a day to make sure an even sun exposure. Once the pod reaches an adequate moisture level of 11% to 12% content, which can be reached within 15 to 21 days (depending on the weather condition), they relocate the lot to the nearest warehouse for storage.
Our roasting approach to this coffee was to hit it with intense heat in the beginning and fly through the drying and maillard phase to bring out the winey and fruity qualities of the coffee. We hit first crack on this coffee faster than any other coffee we have. We kept the development time short and fast (1:15), dropping the coffee at 412 F. We're really happy with the results and we think that this coffee will blow you away!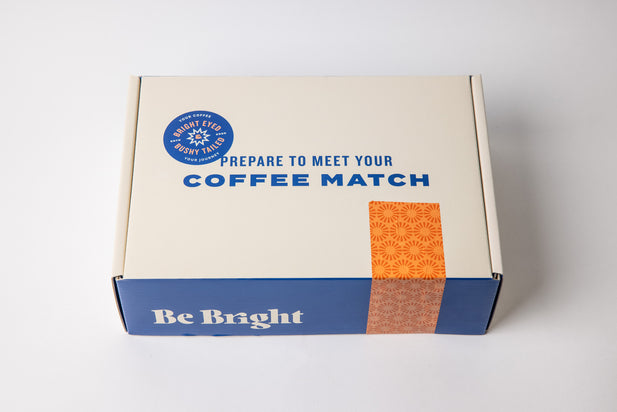 ×
A BRIGHTER DAY
Awaits you
Never Pay Shipping
Shipping is always free when you subscribe.
Be Bright Always Guarantee
If you don't like it, we'll match you with another coffee, or your coffee is on us.If you do like it, well that's just made starting your day that much easier.