Roast Schedule
Tuesday

Roast Level

Taste Type
Rich & Smooth
The Details
region
Antigua, Alotenango
elevation
1350 - 1400 masl
variety
Anacafe 14, Sarchimor, Caturra, Bourbon
harvest
December 2021 - February 2022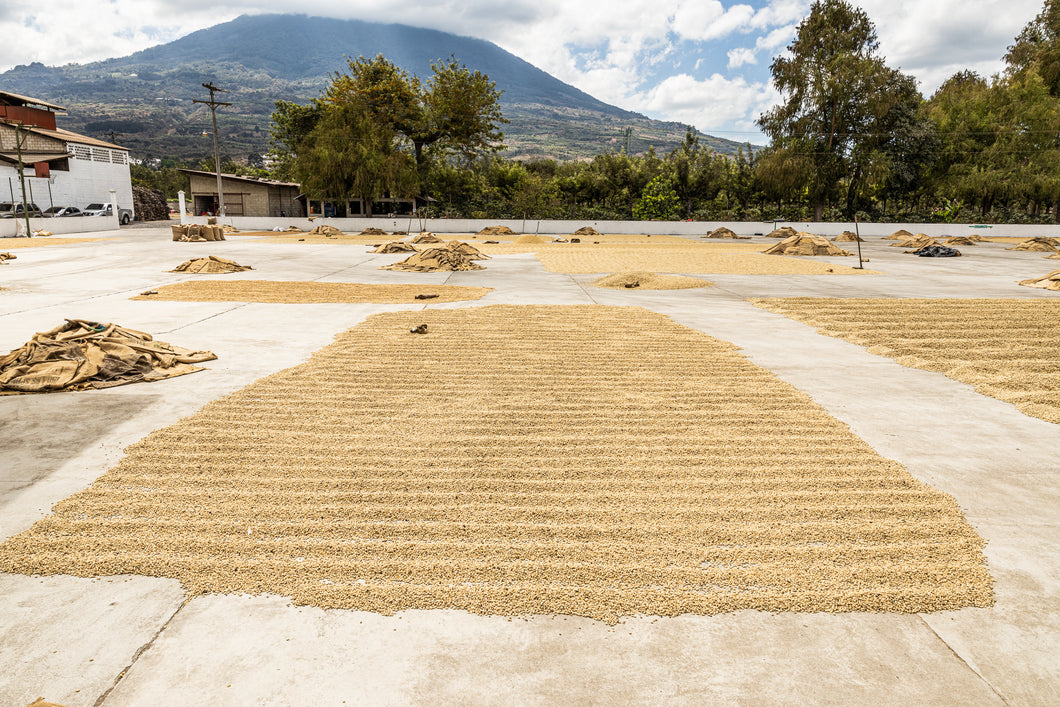 About this coffee
We are excited to bring one of our favorite coffees back this year from Finca El Potrero. This coffee was introduced to us by our good friends at Los Volcanes, a company that focuses on creating coffees that reflect the identity of the people who grow them and focuses on building a human centered supply chain, specifically in Guatemala and Brazil. During our visit in February of 2022, we were able to visit this farm where it sits up the hill, right in front of one of Antigua's most active volcanoes. During our visit there, we were able to see some minor eruptions (which felt like the end of the world to us, but were assured that it was a normal thing). Regarding this particular farm, Josué Morales manages the 40-hectare Finca (Spanish word for farm) El Potrero alongside the farm's owner, Juan De Leon.
Historically, this land had been used for cow grazing, which depleted much of the soil of its natural nutrients, but, through continuous efforts and innovation, Josué and Juan have worked to improve soil health on the farm by testing ideas and protocols originally developed at Finca La Esperanza in Antigua. Over the last several years, close to 1 thousand metric tons of pulp from wet-milling and harvesting coffee have been re-integrated into the soil at El Potrero to promote soil health. Additionally, Josué and Juan have found ways to utilize the natural foliage from the pines on the farm to trap organic matter and create a healthy cushion of moisture in the soil as the seasons change.
Beyond the soil program, Josué and Juan continue to invest in opportunities to propagate new varieties of coffee at El Potrero. In the next several years, they hope to plant 44 more hectares of coffee in partnership with genetic labs doing work in Ethiopia and Latin America to diversify the scope of varietals grown on the farm.
The Anacafe 14 varietal constitutes the majority of the current planted area on the farm. This is a 5th and 6th generation Anacafe 14, and it is typically picked and then dry fermented for 36 hours before it is washed. Drying on this farm takes 21 days. We're really excited to bring this coffee back this year and share with you all the fruits of the labor of the team at Los Volcanes. We're excited for you to try this delicious organic coffee again.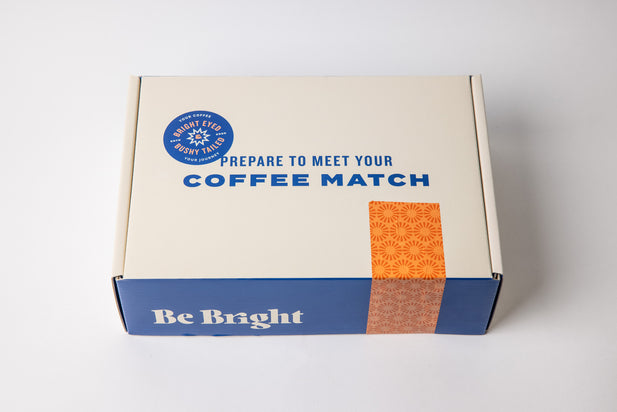 ×
A BRIGHTER DAY
Awaits you
Never Pay Shipping
Shipping is always free when you subscribe.
Be Bright Always Guarantee
If you don't like it, we'll match you with another coffee, or your coffee is on us.If you do like it, well that's just made starting your day that much easier.