coffee should be easy
Don't drink coffee you're not in love with ever again.. get matched to the perfect coffee just for you, shipped straight to your door.
SHOP ALL COFFEES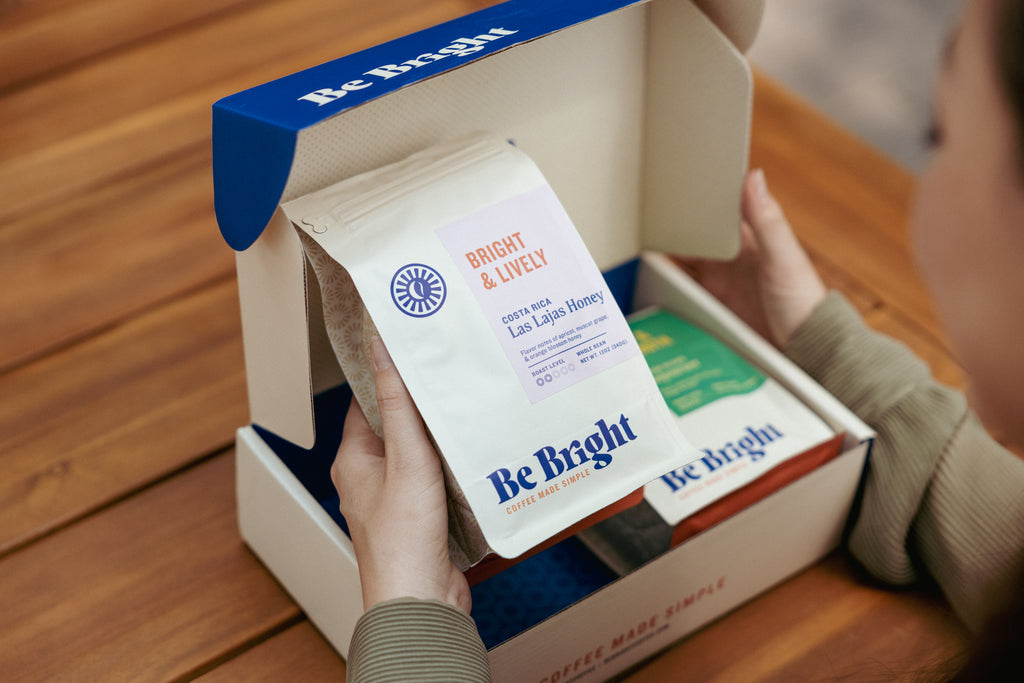 Coffee Made Simple
We know what it feels like to not get the coffee you want. It could feel overwhelming, not knowing where to start in your coffee journey. So, after a decade in the coffee industry and tasting over hundreds and hundreds of coffees, we've discovered 4 distinct taste categories and made it simple to remember.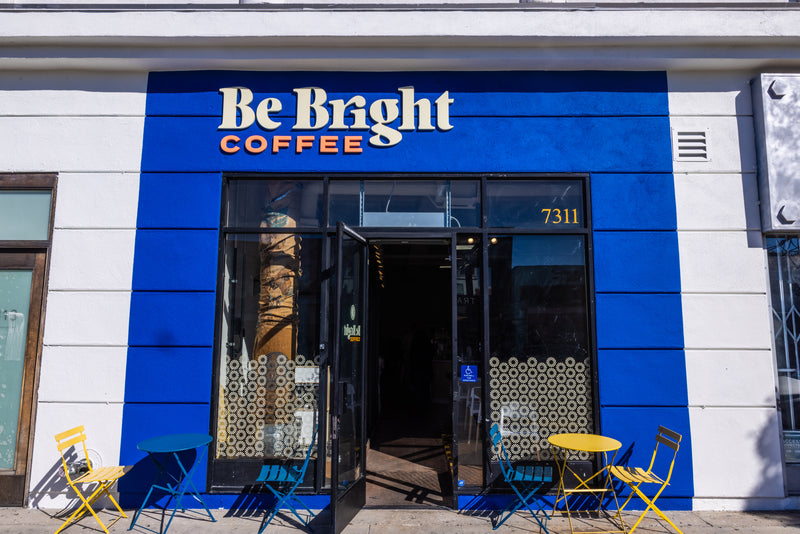 Visit us at our cafe
Our first physical retail space is now open. Join us daily for coffee, pastries, and more. Located at 7311 Melrose Ave, Los Angeles, CA
Visit Us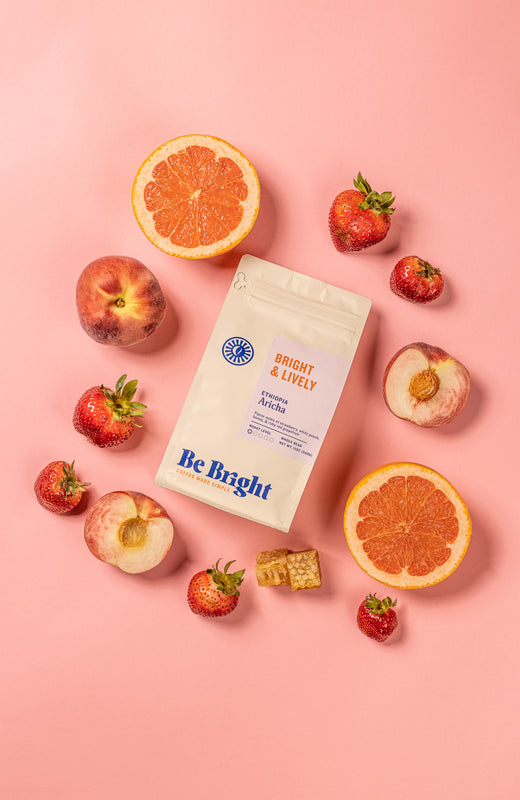 When Did Choosing Coffee Become So Confusing?
All the nonsense coffee language, the decision fatigue when you have to choose between 50 different roasts, and ending up with coffee that just doesn't taste like you want it to. Not getting the exact coffee you want can make you feel frustrated.
You deserve the coffee you love without the hassle of guessing which coffee is best for you and getting a bag that's just…"Meh, it's okay."
Find Your Coffee Fit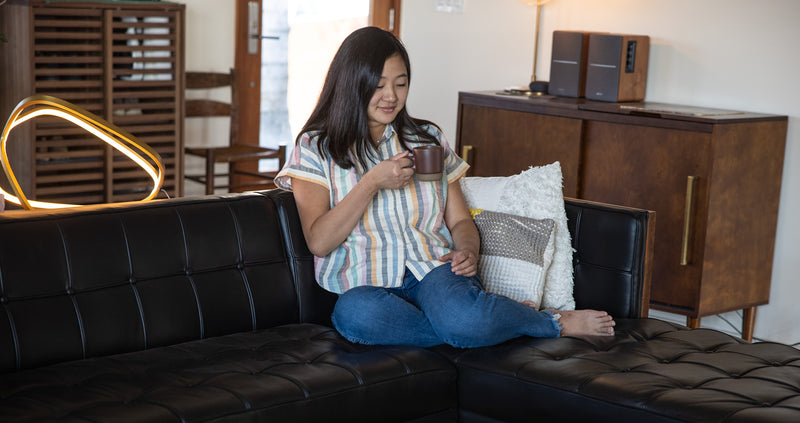 your morning made bright

Simple Process
Take the complexity out of choosing between a blend or a "single-origin" coffee. Choose coffees based on 4 easy and clear categories.

No More Frustrating Lingo
Don't like fancy coffee words? Neither do we! That's why we don't use words you're not familiar with to describe our coffees.

The Right Coffee For You
Not sure what kind of coffee you like? Don't worry! We created a series of questions to help you find the perfect coffee just for you.
"

have been so happy with my coffee matches. Really happy to be getting the coffee that I want every time.

"
— Michelle is a bright & lively drinker from Los Angeles
"

For a less experienced coffee drinker, Be Bright makes choosing coffee a breeze!

"
— Sam from Wisconsin is a dark & bold drinker
"

Be Bright just gets me. I haven't worried about my coffee in 3 months

"
— Angie loves starting her day with a dark & bold coffee
3 steps to a brighter day

1. Choose Your Preferences
Take the quiz, choose your preferences, and get matched with a coffee that's just for you.
2. Determine Frequency
Drink a lot? Drink a little? Customize it to your personal needs. Delivered right to your door, as often as you choose.

3. Enjoy Coffee Your Way
Get your coffee, your way. Discover your palate and change it up! Your coffee, your journey.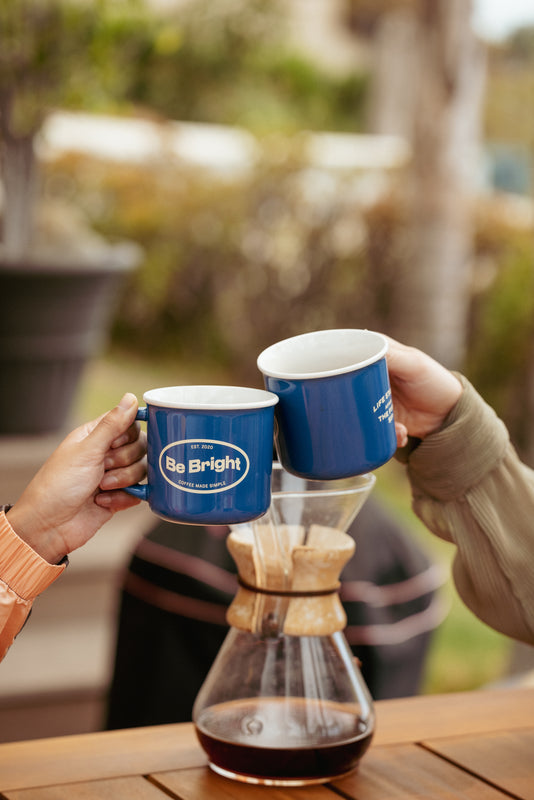 Free Coffee PDF Guide
5 Tips to Help You Start Making Better Coffee at Home Than your local coffee shop
Immediately up your game with these 5 pro tips. Download our free PDF and start on the road of finding your perfect cup.
Download PDF
/* html, body {margin: 0; height: 100%; overflow: hidden} */