Roast Schedule
Tuesday

Roast Level

Taste Type
Unique & Surprising
The Details
region
Rukira Village, Nyeri
variety
SL28, SL34, Ruiru 11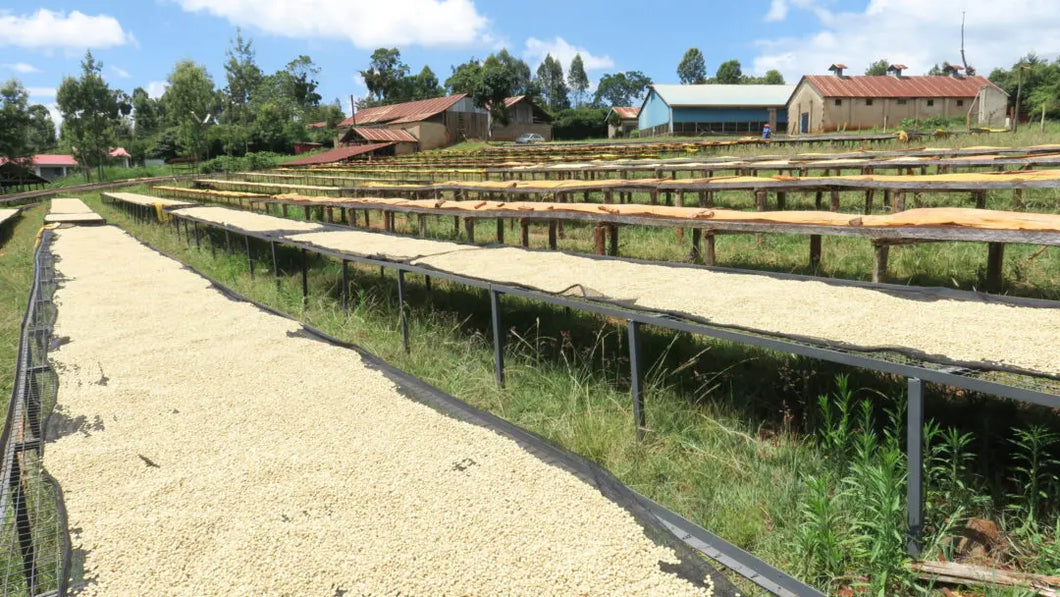 About this coffee
The Rukira Factory sits between the Mumwe and Thuti Rivers, both of which originate from the Aberdare Ranges. This area, between the Aberdare Ranges and Mount Kenya is famous for producing some incredible coffees. Speaking of incredible coffees, the Rukira Factory has come a long way from its establishment in 1979, taking first place at the East African Fine Coffee Association's Taste Of Africa Kenya Chapter. The factory belongs to the Othaya Farmers Cooperative Society, and itself supports 545 smallholder farmers, 354 male and 191 women.
For processing, it's important to note that naturally processed coffee from Kenya is somewhat uncommon. It is commonly understood in Kenya that natural processed coffees historically have a negative connotation. Naturals were called "Mbuni" and was thought of as the coffee that never fully ripened on the tree so it was left there until it was fully dried, resulting in a poor cup quality and sold only on the local markets. Today that is no longer the case, the Kenyan coffee industry has seen the success of naturally processed coffees and responded accordingly with coffees like this one.
Rukira Natural is such a fun natural, it stands apart from Ethiopian Naturals with a unique sweetness that we think is reminiscent of Bubblegum, and has flavors of Blueberry Muffin, Orange, and a Floral finish.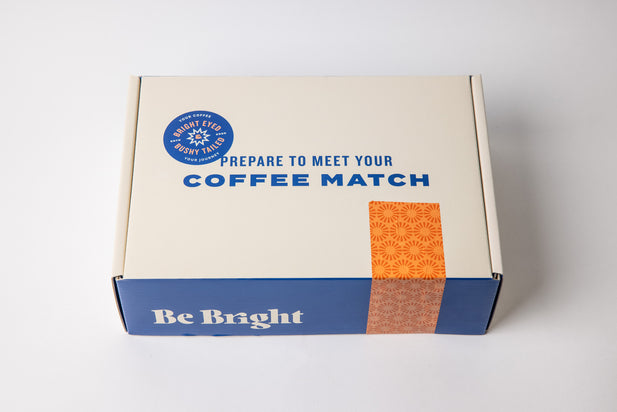 ×
A BRIGHTER DAY
Awaits you
Never Pay Shipping
Shipping is always free when you subscribe.
Be Bright Always Guarantee
If you don't like it, we'll match you with another coffee, or your coffee is on us.If you do like it, well that's just made starting your day that much easier.